Pioneer Churches
If a church is obeying the great commission to make disciples of all nation, that means that it will also be able to reproduce itself.
And raise up men and woman who God will call, to be trained and taught in the local church, who then will be sent into the harvest field to plant new churches. And they will also make disciples and send out churches.
We are called to multiply and fill the earth by preaching the Good News and through making discipleship.
Matthew 28:19-20 (NKJV)
19 Go therefore and make disciples of all the nations, baptizing them in the name of the Father and of the Son and of the Holy Spirit,
20 teaching them to observe all things that I have commanded you; and lo, I am with you always, even to the end of the age." Amen
3 Pioneer couples has been send from Melvlle Church.
WINDSOR CHURCH
Pastor Sifiso & Makoena Mazibuko
Church Address: 50 Earls Avenue. Room 6. Windsor East. Johannesburg. Contact 072 8495869
BOKSBURG CHURCH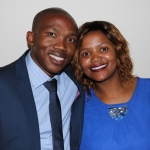 Pastor Vusi & Mossidi Mazibuko.
Church Address: 43 Second Street. Boksburg North. Contact 082 3127056
BRAAMFORNTEIN CHURCH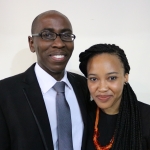 Pastor Joy & Olga Thabane
Church Address: Flat 320. 100 Jorissen Street. Braamfontain. Cel: 072 981 3513